---
The SAR "Go Kit" This is the pack I like to carry with me on smaller SAR OPS. It keeps most of the things I need close at hand. I also use this in conjunction with a chest rig that has my GPS, cell phone, and team radio.

Front view of the SAR Go Kit – items are (clockwise from top) shotshell pouch, glasses
case, EMT shears, medical kit (immediate), sharpie marker, TOPS Hoffman Harpoon

3/4 view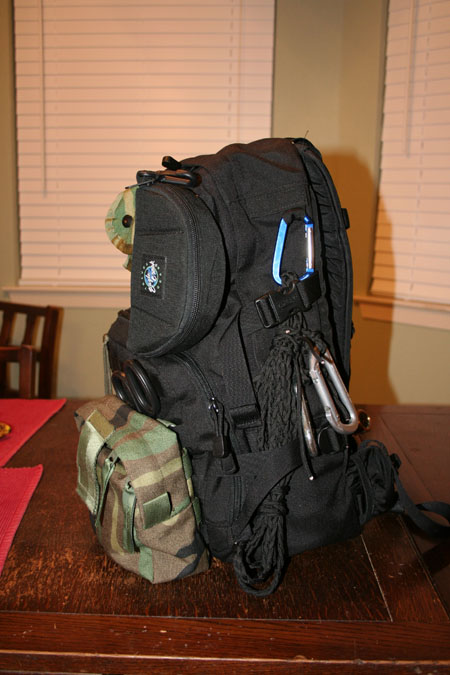 Side view of SAR Go Kit showing carabiners and drop rope (braided nylon cord – 10 ft)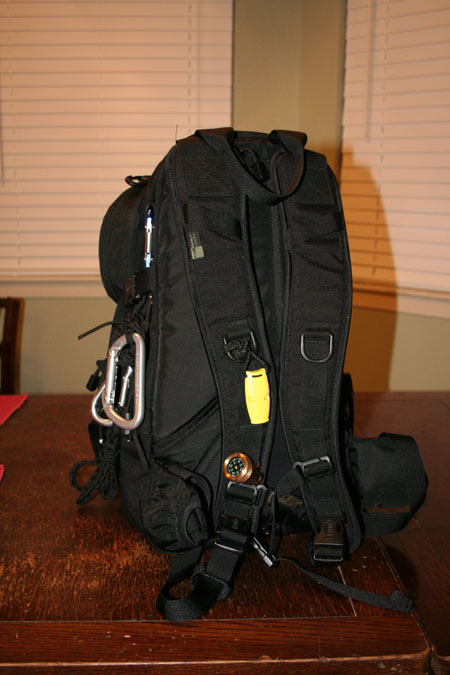 Back view of SAR Go Kit – whistle and Marble's compass are visible on straps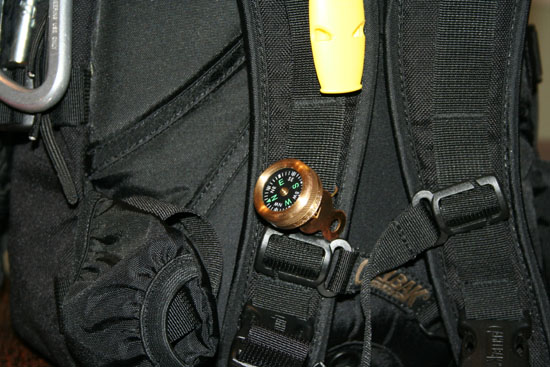 Closer detail of Rescue Howler whistle and Marble's Compass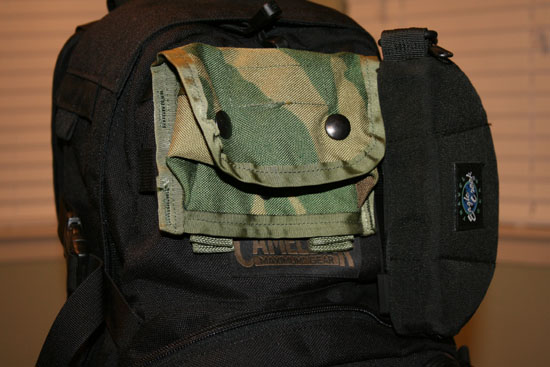 Top, front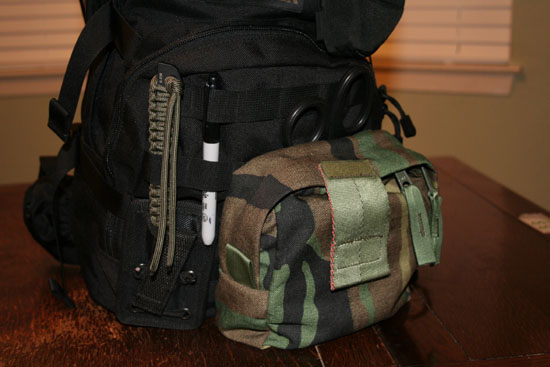 Bottom, front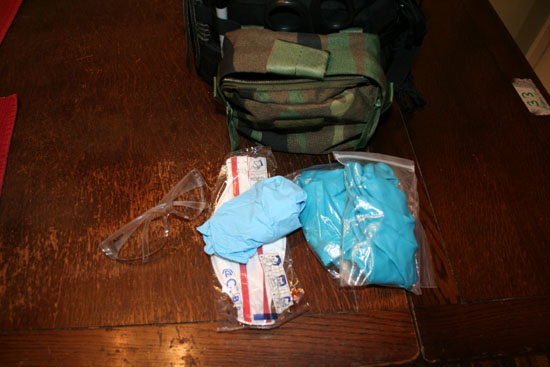 Contents of medical kit (immediate) – safety glasses, nitrile gloves, safety mask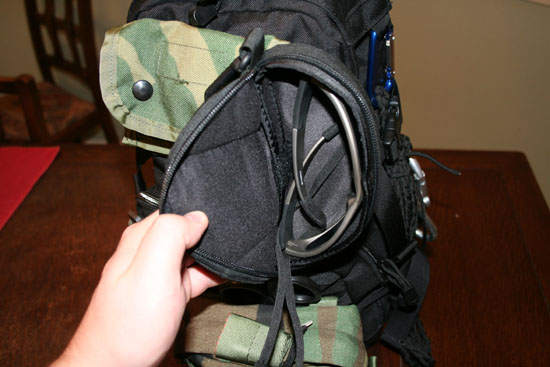 Sunglasses in glasses pouch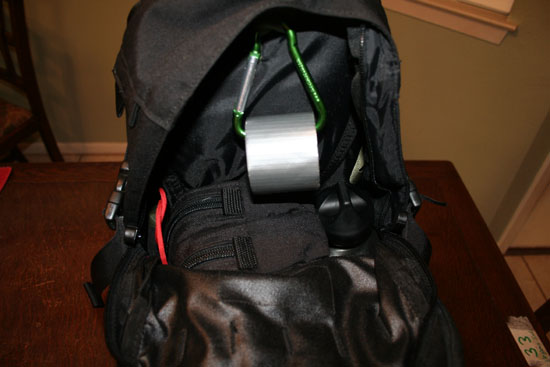 Interior of bag, showing duct tape and pouches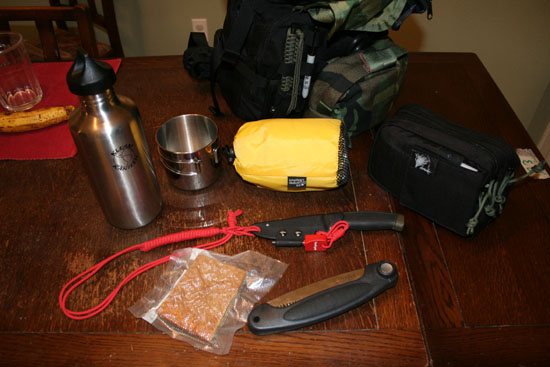 Contents of backpack main pouch (clockwise from left) – Kleen Kanteen water bottle (40 oz),
steel cup, bivy sack, suvival pouch, Gerber folding saw, sealed trail bread,
Swedish Mora knife in neck rig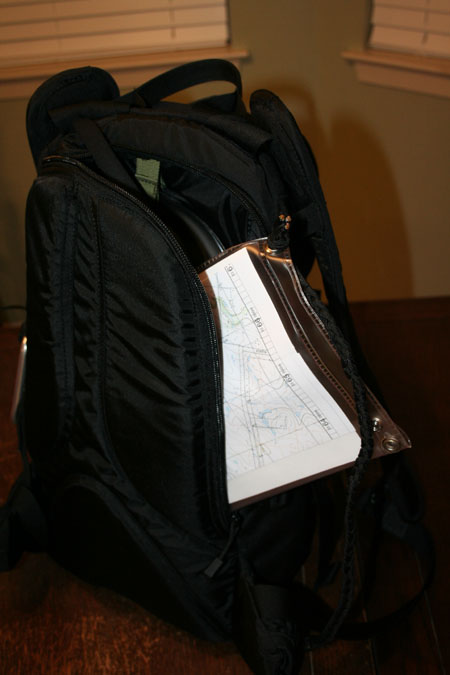 Rear pouch, open showing map in cover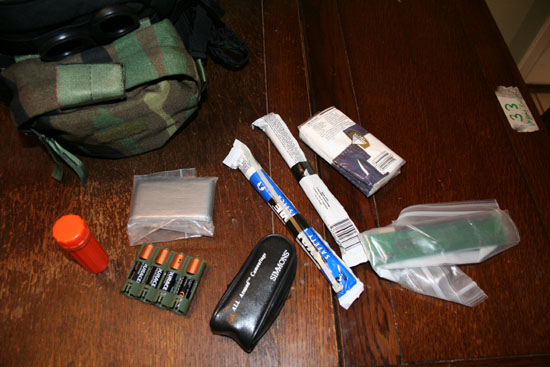 Front pouch contents (from left) – matches in case, duct tape (you can never have enough),
County Comm AA batteries holder, monocular, lightsticks, tissue packet,
map tools (grease pencil, ruler)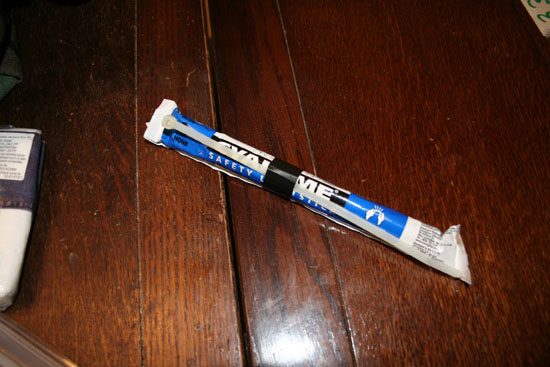 Detail of lightstick – note the zip tie taped to the outside. It's always nice to
have something to use to attach the lightstick to a tree, etc.
---
Related Links